The Cost of IVF in Mexico in 2023
Find out what the cost of IVF in Mexico is and why you should choose this procedure in 2023.
Ask us all your questions about treatments in Mexico!
What is the cost of IVF in Mexico?
Because of the expensive cost of IVF or In Vitro Fertilization in United-States, Canada and most European countries, Mexico has become an excellent choice for fertility treatments.

In Mexico, the cost of IVF is usually around $6,000 USD without stimulation medication.

And on the plus side, some excellent Mexican clinics have a high success rate, which is very important.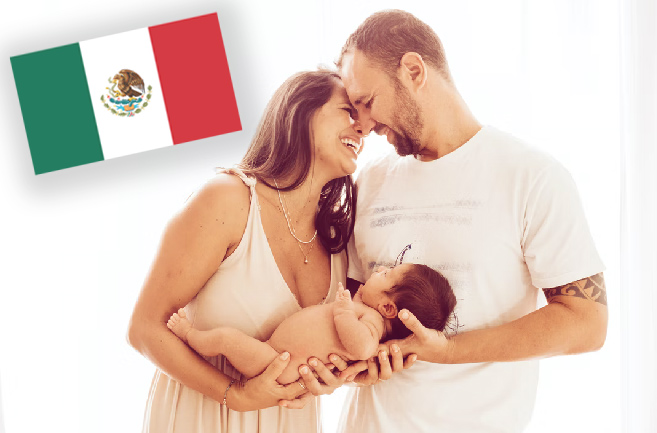 Most frequent questions asked by future IVF patients in 2023
Q: How long will we have to be in Mexico?
A: About 14 days in total.

Q: I am not able to stay in Mexico for 14 days in a row, what are my options?
A: You can come twice, for more or less a week each time.

Q: What fertility tests will be required before the procedure begins?
A: Complete blood tests, ultrasound, semen analysis, anti-müllerian hormone (AMH) level, etc.

Q: Is it possible to choose the sex of the baby?
A: Absolutely. You will need to have a pre-implantation genetic test. This procedure is 99.99% reliable and safe.

Q: I am ready to move forward, what is the first step?
A: The very first step is to have a free online consultation with our medical director. To make an appointment, you can use the WhatsApp button at the bottom of the page or fill out the form below.
Doctors are available today...
Fertility specialists we refer are available to answer all your questions.
👇🏼 Book an online consultation
WhatsApp, Zoom, Skype, etc.
Thank you. We'll get in touch with you soon.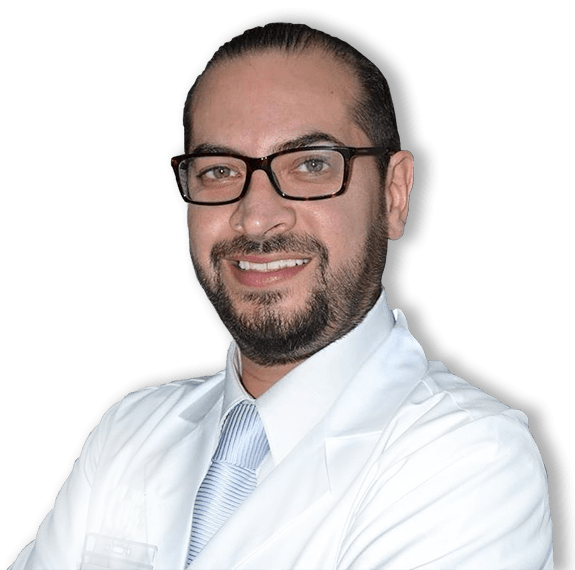 Dr. Alejandro Castillo Peláez
Fertility specialist, Inmater
Procedures and services
Here are the most popular fertility treatments and services offered by the fertility doctors we refer. They are committed to helping their patients find the ideal treatment option for their specific medical needs. We believe this approach is essential to ensure that patients have the best chance of achieving pregnancy.
Patient stories and testimonials
Read the great reviews from patients who have been fortunate enough to have Dr. Alejandro Castillo as their fertility specialist.
Hello, my name is Cris, and I am from the United States. I wanted to make this video to let everybody know that I am very happy and satisfied with Dr. Alejandro Castillo.

He is a very caring, patient, and professional doctor. Even though the journey is far for me to travel to Mexico City to see him, I am very glad that I was able to find him, and he has been able to treat me.

So, whatever your fertility journey is, I definitely recommend Dr. Alejandro. He is so caring and professional. He doesn't hesitate to go out of his way to help you feel calm regarding the procedures or whatever situation you are in.

Also, he is extremely accessible. He gave me his WhatsApp number, and any question that I had, I would reach out to him, and he would respond to me within minutes. This is definitely something that I don't see here in the United States. With Dr. Alejandro, this has been the way that we communicate.

Furthermore, his team is wonderful. The nurses are so caring and patient. The overall experience of being his patient has been phenomenal. I highly recommend him to any friend or family member who is considering IVF or anything related to infertility.

Dr. Alejandro is definitely the person you would want to see. This recommendation comes from someone who travels from the United States. I know there are doctors here that I could see, but my decision to travel to Mexico City has been the best decision I have made.

I just wanted to take this time to show my appreciation for Dr. Alejandro, and if I can inform others about how my journey has been, that is really the purpose of making this video. Have a wonderful day.
Cristina
Texas, United States
Where are the family that decided to go to Inmater to have our kids and here it is. We had the experience with Dr. Castillo. We got the information, the friendship, the good values that I can only feel comfortable with.

And right now, we are so happy and blessed to have our son. We just want to say, don't be hesitant. Don't be scared. It's a good choice and wise decision. It's always worth it.

We had a great experience because the doctor always had a very quick response for any question we had. He was always very open to questions and answers in a quickly manner. He was very attentive to all of our questions. And also he was very spot on, very positive.

And he has become a friend too. Yes. And all the crew that works here.

So if you guys are thinking about it, it's totally worth it. You guys should do it.
Brigitte and Juan Manuel
Texas, United States
We were trying to conceive for six years with no success. We tried so many different things here in the United States, but the cost of IVF especially the cost of donor eggs which we found out we would need was completely inaccessible.

So I started doing a ton of research from places all over the world and I finally came across Inmater in Mexico City.

They were very very responsive and very quickly after I contacted them we had a Zoom meeting with Dr. Castillo. He just right off the bat made us feel really comfortable, we felt very confident in his expertise and he really seemed to care about us.

We then decided to follow through and make plans to travel to Mexico City. After six years of trying, just really weren't sure what to expect, but it worked on the very first attempt.

We are expecting twin girls, we are so excited and couldn't be happier. Thank you so much from the bottom of our hearts, this means the world to us.
Amy and Nathaniel
Seattle, United States
Hello. Hola. My name is Amanda. I am a patient of Dr. Castillo. I just wanted to come on here and share my brief experience.

I found Dr. Castillo and the Inmater Clinic. And I have not regretted not one choice. I am very fortunate to say that Dr. Castillo has taken care of me like his own daughter. Like a friend.

I began my IVF process and journey in Mexico City under the care of Dr. Castillo in March, and we were very successful with retrieving five eggs and blessed to say that two out of the five eggs moved on to the stage that we needed them to.

I surely hope that you consider Dr. Castillo for your future fertility needs, because not only did he treat me well, with great respect and just, care, his entire staff did. They were above my expectations, and nature was on our side and God was on our side.

And Dr. Castillo, for sure, was on our side.
Amanda
Louisiana, United States
Hi, I'm Sarah. I live in Canada, and I'm a patient of Dr. Alejandro Castillo Pelaez, and I'm currently six weeks pregnant.

I went through fertility treatments here in my own country for two and a half years unsuccessfully.

And while I could go on at length about the problems I encountered, basically at the end of it, I had no hope left in my own country. And so I was looking elsewhere.

I am very fortunate that I found Dr. Alejandro. Within two and a half months of first contacting him, I had tested positive pregnant.

The care I received from Dr. Alejandro was unlike anything I had experienced here. He actually cares about his patients and works with them and wants them to be successful and is using very successful techniques.

He was always very responsive. Like here I was used to it being weeks, two months before I could get a hold of my doctor. Whereas Dr. Alejandro, I can contact him when I had problems sourcing medication here. He contacted me back within minutes.

I am so grateful for the care I received. And thank you, Dr. Alejandro.
Sarah
Alberta, Canada
Hello, my name is Sarah. I'm from Canada and I would like to recommend Dr. Alejandro from Inmater Clinic here in Mexico City.

I worked with a fertility clinic for two and a half years in Canada, and it would take weeks or even months to get a hold of my doctor, whereas Alejandro was always available. He would answer quickly.

I never expected to find such service. I'm really happy to be working with him. I had a frozen embryo transfer done two days ago with donor eggs and sperm.

I don't know yet what the outcome will be, but regardless, I will be back here and returning to Inmater clinic.
Sarah
Alberta, Canada
We wanted to say a special thank to Dr Alejandro Castillo. When we started this journey, we were very apprehensive and I wanted to share this story with all you guys who are planning to have an IVF.

We were in the middle of the pandemic and I must say the professionalism and the help that the Inmater people provided to us was exceptional.

Despite the travel restrictions and all the questions that we both had, Dr Alejandro was very prompt, answered very quickly and was always available.

We thank him and for helping us reach our dream and again a big shout out from Tampa, Florida. Thank you very much Dr. Alejandro!
Widad and Hassan
Florida, United States
I'm from New York and I decided to go to Mexico City because I've seen good reviews online. My doctor, Alejandro, his communication was superb like anything I needed, any comments I had or any thoughts or issues.

His response times are really, really, really good, which made me feel good because I didn't visit the facility first.

I already did it online, so I only visited when I actually was going for my full fertility procedure for freezing my eggs. His attentiveness, the explanation, just his overall energy really encouraged me throughout this process. Because you're taking, you know, all of this medication, you're going through all these thoughts in your head. So it's really hard to piece this together.

But he made it so much better for me. I thought the facility was great. I thought everything went very smoothly, and I'd go back again 100%.

Thank you so much, Doctor, and good luck.
Sheneque
New York, United States
Hello, everybody. My name is Alejandro. And I'm Martha.

Well, we are making this video to share our experiences with Dr. Alejandro Castillo. To my namesake, because we were sharing this whole fertilization process with him and his entire team.

The truth is that it was a very enriching experience. We have been together for about six years and we have been trying to conceive and we could not, we had not been able to. Then we considered the possibility and contacted Inmater and the service was very fast.

Dr. Alejandro contacted us, we made a video call and because we live in Florida and the whole process was very, very fast. We traveled to Mexico to start the whole process and well.

Today we had our first ultrasound. I am 12 weeks along and we are very happy, very grateful to the doctor. He treated us very well, as if we were family. He has practically been in contact with us all this time.

Anything we can write him on WhatsApp and we know he will answer us. Very, very grateful and very happy we are.

Very respectful from the beginning, he is 100% recommendable.

The truth is that he treats you like a human from the very beginning and he's very professional, very knowledgeable and always giving options.
Martha and Alejandro
Florida, United States
We are patients of Dr. Alejandro Castillo and the truth is he always been a great doctor. He takes us by the hand step by step and has never left us alone

Dr. Castillo is also a great human being, which is something very very important. He has become a friend, a companion an ally in all this process and we love him very much.

He has always given us that encouragement and that good vibe, which is something that only he can give us.

We highly recommend!
Lupita and Alejandro
México
We would like to thank the clinic Inmater and all its team, especially Dr. Alejandro Castillo for his professionalism and human sense who have accompanied us who have accompanied us in the conception of our two little daughters. We had already been married for two years and we were unable to conceive.

We came to Inmater on the recommendation of a doctor. They explained to us the different procedures they had and we initially underwent an in vitro fertilization which resulted in my first baby who is now five years old.

Last year, we did the second process with Dr. Alejandro and the result was our second baby whose name is Celeste.

We give this testimony for anyone who is interested in the clinic so that they trust and believe in them.

We highly recommend the clinic and we are immensely grateful for all the support they gave us in the conception of our two girls. Thank you very much to Dr. Alejandro and to all his team!
Mari and Fernando
Colombia and México

Leaders in Latin America
Doctors from the best clinics in Mexico, recognized throughout Latin America.

A human approach
It is important to us that every patient feels confident. Communication, listening and thoroughness are our most cherished values.

World Class Care
We refer patients only to top fertility specialists.
We want to facilitate
your fertility treatment in Mexico.
Call us now and we will answer all your questions.
+1 (877) 960-0679
Toll-Free Number
Here is why you should consider traveling to Mexico for your IVF and your fertility treatments
The low cost of IVF is probably the #1 reason you are looking to come to Mexico for this treatment, but it's not the only reason why Mexico is a great place for fertility treatments.

Here are a couple of reasons why you should plan your IVF in Mexico, especially at Inmater:
An incredible service to international patients to make them feel comfortable throughout the whole process.
A personal and warm assistance to simplify the procedures and accelerate your care.
A mentoring program to benefit from the experience of other couples and share your various emotions.
A 24-hour telephone support service for international patients during the cycle.
A 365-day-a-year service to meet your needs at any time.
Consultations with infertility psychologists.
A geneticist is available in our clinic to answer any questions about genetics in general (genetic anomaly, family history of inbreeding and others).
Many people like you have chosen Mexico for their IVF treatment
There are an infinite number of positive results and experiences. Here are only a few of them:
Luisa M.
I recommend it to you, without Inmater I could not have had neither my baby nor the happiness that I have now. My case was very complicated and my husband and I had lost faith but after seeing an advertisement on TV we were encouraged to go, we were afraid and very tired of trying but thanks to that sign of God we got to the right place at the right time and now we have the blessing of having our princess of 1 year 2 months with us.
David S.
The best experience of our lives a professional and very human service thanks to your support we can be at home today with our beautiful angels who are almost two years old, our dream come true, many thanks to Inmater in Mexico.
Bertha C.
Getting to Inmater was a real blessing. Since I entered the institute I felt tranquility and confidence, the reception they give you is first class. The doctor's treatment was excellent. He was a very human person who gave me a lot of confidence since the first medical appointment I had. I support myself at all times since I submitted to all the different methods I had to carry out to achieve our goal was to become pregnant. The nurses are beautiful in the way they treat you and the staff in general are very kind.
Emilia P.
Very happy with the service, we will start the treatment in CDMX. I hope the results are as expected. We have a lot of hope.
Lila K.
Excellent clinic, I recommend it to the thousand percent since its specialists have clarified each of our doubts, the truth that the costs in comparison with other clinics are quite accessible and take you step by step through all stages of treatment, its facilities are very clean and equipped with state-of-the-art technology.
Fernando C.
The attention is very good and professional they solve your doubts and the installations are very good, the personnel that works in this place are trained for the adequate and personalized attention for each recommended patient 100%.
Norique H.
Excellent service and attention, wonderful that there is a place like this accessible to everyone in Mexico.
Wendy M.
Doctors very devoted to their vocation and excellent service very kind and humane I managed to see so many dreams fulfilled God bless you.
Lesy V.
I am very grateful and I highly recommend Inmater for all the attention and excellent treatment from the doctors and all the staff, now I am very happy because I already have my baby by my side.
Jaquelin M.
Excellent clinic, a great experience, thanks to all the staff (doctors, nurses, receptionist and all those who are behind them to make the dream come true) 100% recommended 😄
Aura M.
Excellent human attention, all very professional doctors with friendly treatment and resolve all your doubts.
Erick M.
It is a great clinic with a highly qualified staff dedicated to people, with the willingness and enthusiasm to help each and every one of them who are trying to conceive a baby.
Alejandra R.
Excellent clinic, all the staff is very friendly and the doctors are very professional and highly qualified.
Lupe L.
They treated me very well. I have a 5-year-old daughter and a 2-year-old daughter who gave me Inmater. They don't do magic, but they are excellent doctors. Let's hope everyone who can't do it at first understands that. I had an abortion after my first Inmater treatment, but they supported me to keep trying and now I have my family.
Olga Alejandra P.
Thank you very much, Inmater! Thank you Dr. Ivonne Aragón and Dr. Renata Madrid for helping us to still believe that dreams can come true!!!! Excellent treatment and advice!!! Very beautiful las.oficinas and very well conditioned gives you a lot of confidence!
Patricia G.
Excellent clinic, thank you for helping me realize my dream and thank you to everyone who made it possible. Totally recommended, they are great professionals.
Ana Laura M.
All my gratitude and appreciation to Inmater, is an excellent clinic, always giving your support until the last moment.
Gabriela C.
Excellent attention at affordable prices. Happy with my twins. Highly recommended, thank you very much for helping us to fulfill our great desire to be parents.
Bruno M.
The best infertility clinic, excellent care and the best prices! Today thanks to them I have my beautiful baby girl!
Lucia O.
A clinic with a lot of experience in infertility like excellent medical specialists, they solve all your doubts from the first visit, I felt very comfortable in my visit because I did not know much information.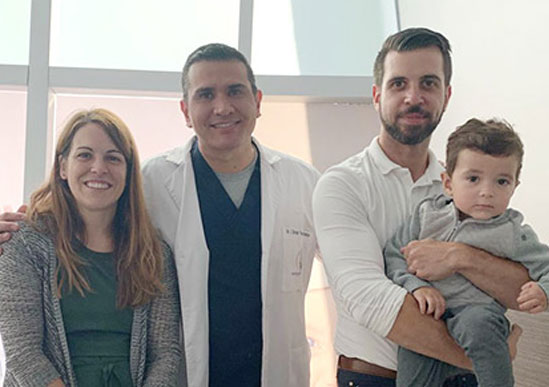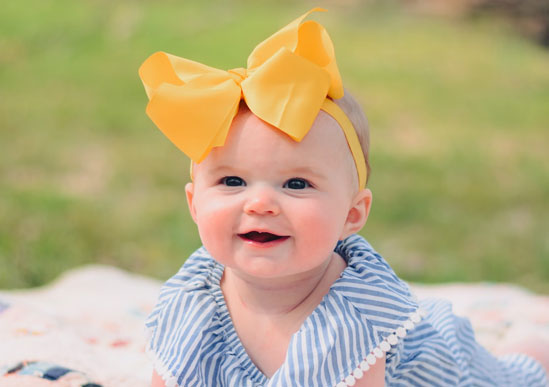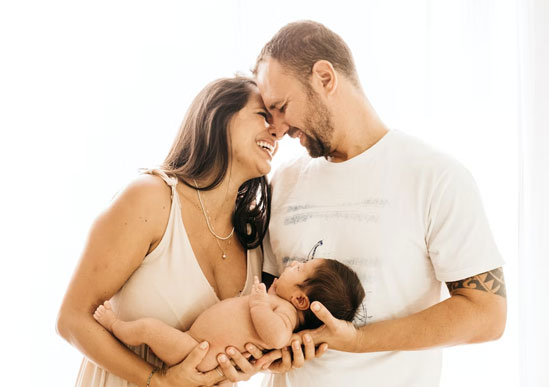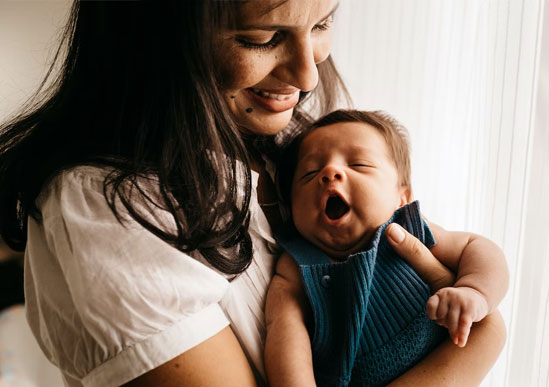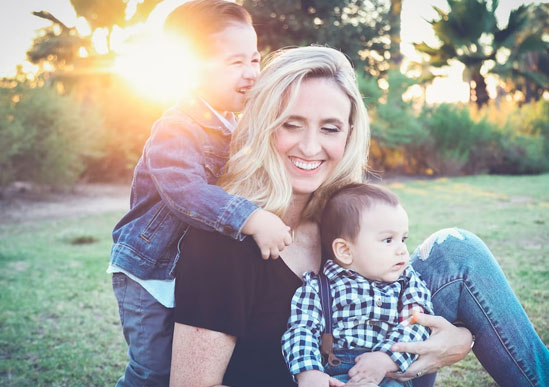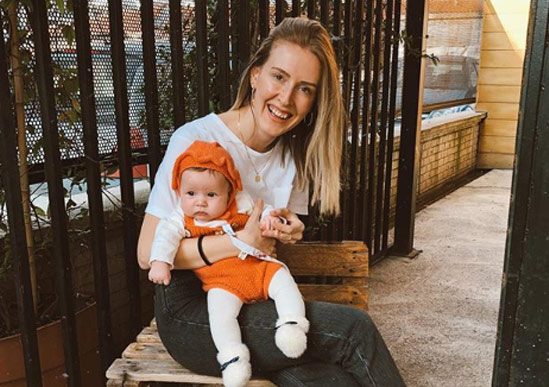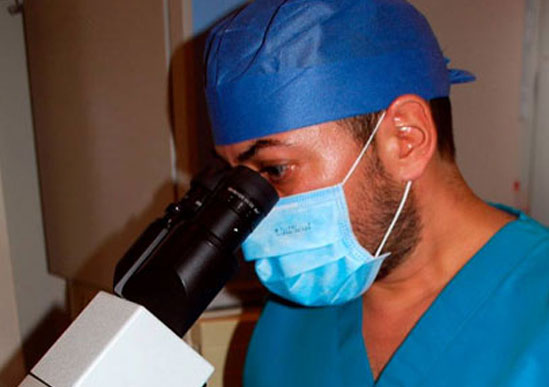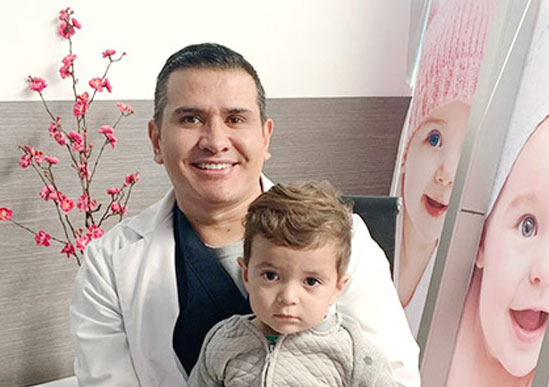 @enlistalo.fertilidad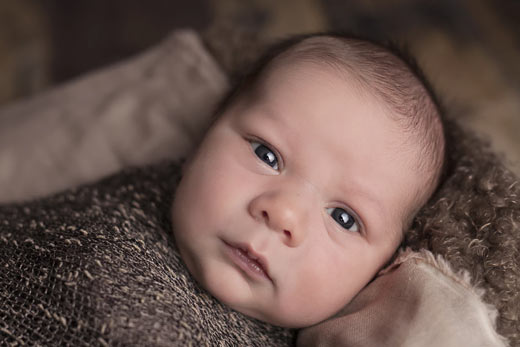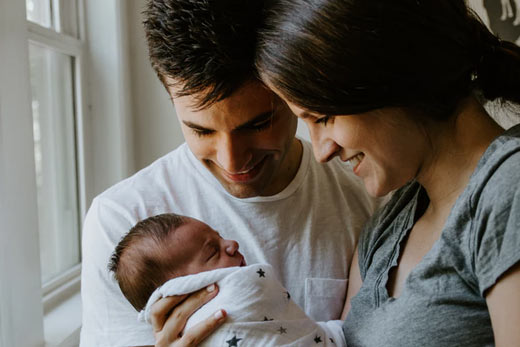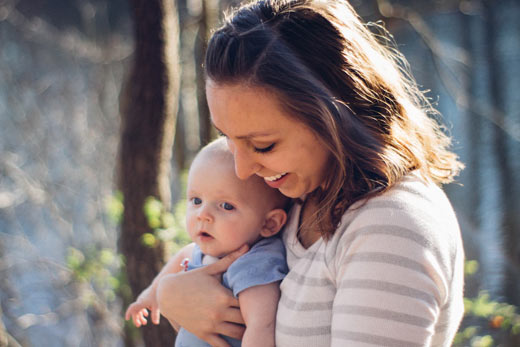 We want to facilitate
your fertility treatment in Mexico.
Call us now and we will answer all your questions.
+1 (877) 960-0679
Toll-Free Number
An introduction to IVF / in vitro fertilization
In vitro fertilization (IVF) with or without intracytoplasmic sperm injection (ICSI) is the most sophisticated fertility technique. It has been in use for more than 35 years and has become much simpler. Its success rate is very high. IVF is offered to patients with damaged fallopian tubes, couples with male infertility, patients with advanced maternal age, decreased ovarian reserve or for whom other forms of treatment have failed.

Before deciding to proceed with IVF, you will meet with your doctor and nurse who will explain in detail all the steps of the treatment.

If you have any questions during your treatment, please do not hesitate to contact us immediately. Our role is to ensure that your treatment is stress-free and successful. IVF treatment consists of ovarian stimulation, egg retrieval, embryo transfer and hormonal support following embryo transfer.

Egg donation and egg freezing are also treatments and procedures available at our Mexico City clinic.
Ovarian stimulation
In IVF treatments, ovarian stimulation is achieved by injecting gonadotropins, i.e. follicle stimulating hormone (FSH) and luteinizing hormone (LH). Gonadotropins stimulate and support follicular development in the ovary. The dose of gonadotropins used depends on your age, weight and ovarian reserve. As a general rule, you will inject yourself with gonadotropins for about 10 days before you are ready for your egg collection. The first few days of treatment with gonadotropins are usually symptom-free. However, after about seven days of treatment, some patients experience lower abdominal tenderness and bloating.

During the ovarian stimulation period, you will be closely followed with ultrasound scans. During each ultrasound, we will check the number and size of follicles. We may also adjust your dose of medication to avoid hyper-stimulating or under-stimulating your ovaries and prevent ovulation.

When you have enough follicles larger than 17-18 mm in diameter, we will set a date for your egg retrieval. That evening, you will receive an injection to complete the maturation of the eggs. Your egg retrieval will take place exactly 36 hours after this injection.

Note that gender selection of your baby is also possible with the help of PGT-a and PGD.
Egg retrieval
This procedure can cause discomfort. The day before the operation, we will prescribe you an ativan tablet, an anti-anxiety medication. This tablet will help you get a good night's sleep and relax during the procedure.

When you arrive, we will take you to your preoperative room; a nurse will take your vital signs and place an intravenous catheter.

We encourage your spouse to stay with you during the procedure. You can bring your favorite CD or music cassette. The doctor removes the eggs by performing a vaginal puncture under ultrasound guidance. As the follicles are punctured, the liquid is emptied and examined under the microscope. You can see on a screen how the doctor sucks up your follicles.

After the egg retrieval, we will keep you under surveillance in our recovery room for 1 to 2 hours, then you can go home. You will know the total number of eggs obtained before your departure. You will also receive your first dose of progesterone before leaving.

Once you get home, relax and go to bed early. It is not uncommon for patients to experience some abdominal discomfort as well as vaginal tenderness and vaginal bleeding in the evening following the procedure.
Fertilization and embryo transfer
In a conventional IVF, the sperm are prepared and placed in contact with your eggs several hours after collection. Afterwards, the sperm and eggs are left in an incubator overnight to allow fertilization to occur. We will call you the day after the collection to tell you how many eggs have been fertilized.

We will also call you the next day to arrange the day of your transfer. The embryo transfer will take place 2, 3 or 5 days after your egg retrieval. The decision will depend on the number and quality of embryos obtained. In general, if there are several very high quality embryos, we will probably transfer them on the fifth day. Otherwise, with a limited number of high quality embryos, we could transfer them 2 to 3 days after your collection.

The embryo transfer into the uterus is carried out by means of a very flexible plastic tube (catheter) and the transfer is carried out under ultrasound guidance. The procedure takes only a few minutes and usually causes no pain.

For some couples, an intrauterine insemination procedure could be also an option.
After embryo transfer
We will recommend that you limit your activities within 24-48 hours of the embryo transfer. You can gradually increase the intensity of your activities over the next few days. Many women return to work after a few days if their job is not stressful, while others prefer to rest.

You will return to the Fertility Centre two weeks after your eggs have been retrieved for a blood pregnancy test. If the result is positive, we will ask you to continue taking your progesterone supplements and a second blood test will be scheduled 48-72 hours later.

We will do an ultrasound about four weeks after the egg retrieval and can repeat it two to three times during the first trimester of your pregnancy. Thereafter, you will return to your referring doctor for the rest of your pregnancy follow-up.
Intracytoplasmic sperm injection (ICSI)
With this technique, an embryologist injects a single sperm into each available mature egg using a specially designed glass needle.

ICSI makes fertilization possible even for patients with very few sperm in their ejaculate or testicle. The probability of achieving pregnancy is comparable to that of IVF.
Blastocyst culture
When many good quality embryos are obtained, patients can be offered the option of keeping the embryos in long culture until the fifth day. By then, only the strongest embryos will have reached the blastocyst stage just like in a surrogacy program.

A blastocyst is an embryo that looks like a hollow, transparent bullet and contains more than 60 cells. Patients in whom blastocyst transfer is performed have an excellent chance of becoming pregnant.
What is in vitro fertilization?
In vitro fertilization is a medical aid to procreation. It consists of fertilizing an oocyte (or egg) in the laboratory with a spermatozoon in an incubator.

The entire treatment lasts three weeks to a month; women can make about two to three attempts per year.
Which women is IVF for?
It depends on the couple's history and sterility factors. IVF is no more or less effective than other techniques. It is the role of the medical team of the fertility centers, of the attending physician or gynecologist, to establish the most suitable procreation assistance for the couple.

Beyond the age of 38-40, however, women should be aware that assisted reproduction, in general, does not give as good results; moreover, the risks of miscarriage and trisomy 21 also increase.
The diagnosis of sterility has been made, Enlistalo's medical team has advised the couple to undergo IVF...what happens next?
For about fifteen days-three weeks, the doctor prescribes hyperstimulation of ovulation. It is induced with the help of injections, which trigger the development of follicles in the ovaries.

The woman can perform the injections on her own. The success of this stimulation is monitored by an ultrasound scan and a blood test. If the ovaries then respond normally, the follicles will be punctured vaginally to retrieve the oocytes.
What is the role of the man during IVF?
At the same time, in the laboratory, the man has collected his spermatozoa by masturbation. They are preserved in a culture box, a box in which the spermatozoa and oocytes will later be brought into contact for an entire night!
What happens the next day?
Fertilization has already taken place. In general, out of about ten oocytes, six to seven are fertilized. However, we then wait 48 hours for the first embryonic divisions to appear.

At that time, the gynecologist transfers, with the help of a small catheter, in a painless gesture, the embryo(s) to place them through the cervix, up to the uterine cavity. In France, one or two embryos are transferred, rarely more, because of the risk of multiple pregnancies, which are often more complicated. However, the couple can ask for the other embryos to be preserved and frozen, for possible new attempts.

The woman then has a lighter treatment, (a tablet applied vaginally), otherwise she maintains a completely normal life! Fifteen days later, the doctor prescribes a pregnancy test by taking blood.
What is the difference between in vitro fertilization and assisted in vitro fertilization?
Assisted in vitro fertilization, more often called ICSI, (Intra Cytoplasmic Sperm Injection), is chosen when the doctor has noticed abnormalities in the sperm, with the risk of fertilization failure.

At this time, instead of bringing the sperm and the oocyte into contact, a sperm is injected directly into the oocyte using a pipette. For the couple, there is therefore no change in the course of the procedure.
How do you try to prepare couples for the risk of failure?
You can never prepare them completely. At all stages of IVF, there can be failures: no assisted reproduction aid is magic. Even if an effort of accompaniment has been made recently, the medical team lacks time and means! Nevertheless, a psychologist is always present in the fertility centers, always available and listening to the couple. I really advise women not to delay too long if they want a child: the older you are, the lower the success rate.
In Vitro Fertilization has Health Effects
"During the first treatments, I had headaches, dizziness, nausea and a lot of fatigue," says Maria, during her second IVF (in vitro fertilization). Maria regrets not having escaped the weight gain due to water retention, like a third of women after ovarian stimulation.

The side effects are different depending on the protocol and the patient's reactions," says Dr. Andreas Azallones, a gynecologist specializing in infertility. Serious complications, such as the risk of thrombosis and phlebitis, are rare, occurring in 1-2% of cases. More common are: heavy legs, swollen belly, gaining one or two kilos. From 6 to 10% of women also complain of unexpected tears. "MPA, like certain pregnancies or childbirths, is not a fairy tale," concludes Dr. Dominguez, a gynecologist.
Read our
Artificial Insemination in Mexico
article.
Cost of IVF in Mexico
Explanation