⭐ Your dreams, our mission.
Enlistalo Fertilidad Mexico
We help you find the best fertility clinics in Mexico. Discover prices, services and all IVF options.
Ask us all your questions about treatments in Mexico!
We help you get the best fertility treatments
at the best prices

Leaders in Latin America
Doctors from the best clinics in Mexico, recognized throughout Latin America.

A human approach
It is important to us that every patient feels confident. Communication, listening and thoroughness are our most cherished values.

World Class Care
We refer patients only to top fertility specialists.
Doctors are available today...
Fertility specialists we refer are available to answer all your questions.
👇🏼 Book an online consultation
WhatsApp, Zoom, Skype, etc.
Thank you. We'll get in touch with you soon.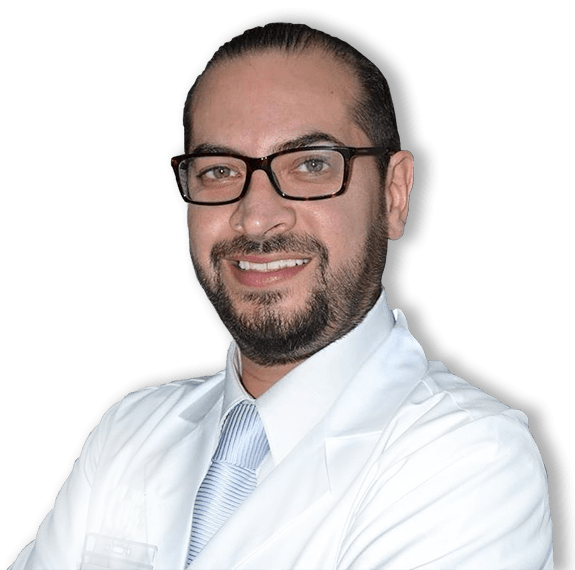 Dr. Alejandro Castillo Peláez
Fertility specialist, Inmater
Procedures and services
Here are the most popular fertility treatments and services offered by the fertility doctors we refer. They are committed to helping their patients find the ideal treatment option for their specific medical needs. We believe this approach is essential to ensure that patients have the best chance of achieving pregnancy.
Popular fertility services and treatments
Our mission

Enlistalo Fertilidad México is a pioneering online platform dedicated to revolutionizing the way patients find the perfect fertility doctor for their needs.

We understand that the journey towards parenthood can be complex and emotionally challenging, and we are committed to easing the process by providing a comprehensive and user-friendly platform that connects patients with top fertility specialists in Mexico.

With a deep understanding of the unique needs and concerns of individuals and couples seeking fertility treatments, Enlistalo Fertilidad México has created a reliable and trustworthy resource to navigate the often overwhelming world of fertility clinics and doctors.

At Enlistalo Fertilidad México, we prioritize the well-being and success of our patients.

We recognize that each patient's journey is unique, and we take pride in offering personalized assistance to guide them through every step of the process.


Contact us now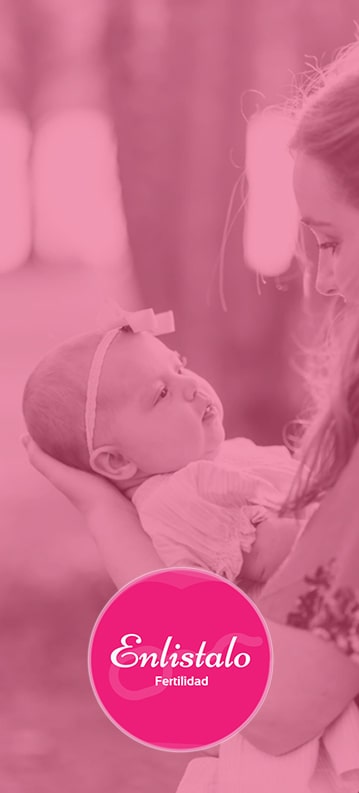 We want to facilitate
your fertility treatment in Mexico.
Call us now and we will answer all your questions.
+1 (877) 960-0679
Toll-Free Number
Patient stories and testimonials
Read the great reviews from patients who have been fortunate enough to have Dr. Alejandro Castillo as their fertility specialist.
Hello, my name is Cris, and I am from the United States. I wanted to make this video to let everybody know that I am very happy and satisfied with Dr. Alejandro Castillo.

He is a very caring, patient, and professional doctor. Even though the journey is far for me to travel to Mexico City to see him, I am very glad that I was able to find him, and he has been able to treat me.

So, whatever your fertility journey is, I definitely recommend Dr. Alejandro. He is so caring and professional. He doesn't hesitate to go out of his way to help you feel calm regarding the procedures or whatever situation you are in.

Also, he is extremely accessible. He gave me his WhatsApp number, and any question that I had, I would reach out to him, and he would respond to me within minutes. This is definitely something that I don't see here in the United States. With Dr. Alejandro, this has been the way that we communicate.

Furthermore, his team is wonderful. The nurses are so caring and patient. The overall experience of being his patient has been phenomenal. I highly recommend him to any friend or family member who is considering IVF or anything related to infertility.

Dr. Alejandro is definitely the person you would want to see. This recommendation comes from someone who travels from the United States. I know there are doctors here that I could see, but my decision to travel to Mexico City has been the best decision I have made.

I just wanted to take this time to show my appreciation for Dr. Alejandro, and if I can inform others about how my journey has been, that is really the purpose of making this video. Have a wonderful day.
Cristina
Texas, United States
Where are the family that decided to go to Inmater to have our kids and here it is. We had the experience with Dr. Castillo. We got the information, the friendship, the good values that I can only feel comfortable with.

And right now, we are so happy and blessed to have our son. We just want to say, don't be hesitant. Don't be scared. It's a good choice and wise decision. It's always worth it.

We had a great experience because the doctor always had a very quick response for any question we had. He was always very open to questions and answers in a quickly manner. He was very attentive to all of our questions. And also he was very spot on, very positive.

And he has become a friend too. Yes. And all the crew that works here.

So if you guys are thinking about it, it's totally worth it. You guys should do it.
Brigitte and Juan Manuel
Texas, United States
We were trying to conceive for six years with no success. We tried so many different things here in the United States, but the cost of IVF especially the cost of donor eggs which we found out we would need was completely inaccessible.

So I started doing a ton of research from places all over the world and I finally came across Inmater in Mexico City.

They were very very responsive and very quickly after I contacted them we had a Zoom meeting with Dr. Castillo. He just right off the bat made us feel really comfortable, we felt very confident in his expertise and he really seemed to care about us.

We then decided to follow through and make plans to travel to Mexico City. After six years of trying, just really weren't sure what to expect, but it worked on the very first attempt.

We are expecting twin girls, we are so excited and couldn't be happier. Thank you so much from the bottom of our hearts, this means the world to us.
Amy and Nathaniel
Seattle, United States
Hello. Hola. My name is Amanda. I am a patient of Dr. Castillo. I just wanted to come on here and share my brief experience.

I found Dr. Castillo and the Inmater Clinic. And I have not regretted not one choice. I am very fortunate to say that Dr. Castillo has taken care of me like his own daughter. Like a friend.

I began my IVF process and journey in Mexico City under the care of Dr. Castillo in March, and we were very successful with retrieving five eggs and blessed to say that two out of the five eggs moved on to the stage that we needed them to.

I surely hope that you consider Dr. Castillo for your future fertility needs, because not only did he treat me well, with great respect and just, care, his entire staff did. They were above my expectations, and nature was on our side and God was on our side.

And Dr. Castillo, for sure, was on our side.
Amanda
Louisiana, United States
Hi, I'm Sarah. I live in Canada, and I'm a patient of Dr. Alejandro Castillo Pelaez, and I'm currently six weeks pregnant.

I went through fertility treatments here in my own country for two and a half years unsuccessfully.

And while I could go on at length about the problems I encountered, basically at the end of it, I had no hope left in my own country. And so I was looking elsewhere.

I am very fortunate that I found Dr. Alejandro. Within two and a half months of first contacting him, I had tested positive pregnant.

The care I received from Dr. Alejandro was unlike anything I had experienced here. He actually cares about his patients and works with them and wants them to be successful and is using very successful techniques.

He was always very responsive. Like here I was used to it being weeks, two months before I could get a hold of my doctor. Whereas Dr. Alejandro, I can contact him when I had problems sourcing medication here. He contacted me back within minutes.

I am so grateful for the care I received. And thank you, Dr. Alejandro.
Sarah
Alberta, Canada
Hello, my name is Sarah. I'm from Canada and I would like to recommend Dr. Alejandro from Inmater Clinic here in Mexico City.

I worked with a fertility clinic for two and a half years in Canada, and it would take weeks or even months to get a hold of my doctor, whereas Alejandro was always available. He would answer quickly.

I never expected to find such service. I'm really happy to be working with him. I had a frozen embryo transfer done two days ago with donor eggs and sperm.

I don't know yet what the outcome will be, but regardless, I will be back here and returning to Inmater clinic.
Sarah
Alberta, Canada
We wanted to say a special thank to Dr Alejandro Castillo. When we started this journey, we were very apprehensive and I wanted to share this story with all you guys who are planning to have an IVF.

We were in the middle of the pandemic and I must say the professionalism and the help that the Inmater people provided to us was exceptional.

Despite the travel restrictions and all the questions that we both had, Dr Alejandro was very prompt, answered very quickly and was always available.

We thank him and for helping us reach our dream and again a big shout out from Tampa, Florida. Thank you very much Dr. Alejandro!
Widad and Hassan
Florida, United States
I'm from New York and I decided to go to Mexico City because I've seen good reviews online. My doctor, Alejandro, his communication was superb like anything I needed, any comments I had or any thoughts or issues.

His response times are really, really, really good, which made me feel good because I didn't visit the facility first.

I already did it online, so I only visited when I actually was going for my full fertility procedure for freezing my eggs. His attentiveness, the explanation, just his overall energy really encouraged me throughout this process. Because you're taking, you know, all of this medication, you're going through all these thoughts in your head. So it's really hard to piece this together.

But he made it so much better for me. I thought the facility was great. I thought everything went very smoothly, and I'd go back again 100%.

Thank you so much, Doctor, and good luck.
Sheneque
New York, United States
Hello, everybody. My name is Alejandro. And I'm Martha.

Well, we are making this video to share our experiences with Dr. Alejandro Castillo. To my namesake, because we were sharing this whole fertilization process with him and his entire team.

The truth is that it was a very enriching experience. We have been together for about six years and we have been trying to conceive and we could not, we had not been able to. Then we considered the possibility and contacted Inmater and the service was very fast.

Dr. Alejandro contacted us, we made a video call and because we live in Florida and the whole process was very, very fast. We traveled to Mexico to start the whole process and well.

Today we had our first ultrasound. I am 12 weeks along and we are very happy, very grateful to the doctor. He treated us very well, as if we were family. He has practically been in contact with us all this time.

Anything we can write him on WhatsApp and we know he will answer us. Very, very grateful and very happy we are.

Very respectful from the beginning, he is 100% recommendable.

The truth is that he treats you like a human from the very beginning and he's very professional, very knowledgeable and always giving options.
Martha and Alejandro
Florida, United States
We are patients of Dr. Alejandro Castillo and the truth is he always been a great doctor. He takes us by the hand step by step and has never left us alone

Dr. Castillo is also a great human being, which is something very very important. He has become a friend, a companion an ally in all this process and we love him very much.

He has always given us that encouragement and that good vibe, which is something that only he can give us.

We highly recommend!
Lupita and Alejandro
México
We would like to thank the clinic Inmater and all its team, especially Dr. Alejandro Castillo for his professionalism and human sense who have accompanied us who have accompanied us in the conception of our two little daughters. We had already been married for two years and we were unable to conceive.

We came to Inmater on the recommendation of a doctor. They explained to us the different procedures they had and we initially underwent an in vitro fertilization which resulted in my first baby who is now five years old.

Last year, we did the second process with Dr. Alejandro and the result was our second baby whose name is Celeste.

We give this testimony for anyone who is interested in the clinic so that they trust and believe in them.

We highly recommend the clinic and we are immensely grateful for all the support they gave us in the conception of our two girls. Thank you very much to Dr. Alejandro and to all his team!
Mari and Fernando
Colombia and México